An adult book discussion group meeting the third Tuesday of each month at 6:30 p.m. in the Community Room of the  Kish branch of the Mifflin Co. Library.  
New adults are always welcome! For more information, call the Kish Branch (717)935-2880, or email:  kish@mifcolib.org
Book Group Selections for 2014/ 2015
Nov 18--Percy Jackson and the Lightning Thief by Rick Riordan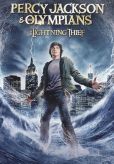 After getting expelled from yet another school for yet another clash with mythological monsters only he can see, twelve-year-old Percy Jackson is taken to Camp Half-Blood, where he finally learns the truth about his unique abilities: He is a demigod, half human, half immortal. A cryptic prophecy from the Oracle sends Percy on his first quest, a mission to the Underworld to prevent a war among the gods of Olympus.
December--Holiday party, date and time tba
Jan 20, 2015--Abraham Lincoln Vampire Hunter by Seth Graham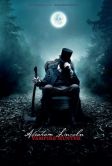 While Abraham Lincoln is widely known for saving a Union and freeing millions of slaves, his valiant fight against the forces of the undead has remained in the shadows for hundreds of years. Using journals as his guide and writing in the biographical style the author has reconstructed the "true life story" of our greatest president for the first time-all while revealing the hidden history behind the Civil War and uncovering the role vampires played in the birth, growth, and near-death of our nation.
Feb 17, 2015--The Light Between Oceans by M.L. Stedman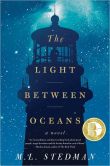 After four harrowing years on the Western Front, Tom Sherbourne returns to Australia and takes a job as the lighthouse keeper on Janus Rock, nearly half a day's journey from the coast. To this isolated island, where the supply boat comes once a season, Tom brings a young, bold, and loving wife, Isabel. Years later, after two miscarriages and one stillbirth, the grieving Isabel hears a baby's cries on the wind. A boat has washed up onshore carrying a dead man and a living baby.