n adult book discussion group meeting the third Tuesday of each month at 6:30 p.m. in the Community Room of the  Kish branch of the Mifflin Co. Library.  
New adults are always welcome! For more information, call the Kish Branch (717)935-2880, or email:  kish@mifcolib.org
Book Group Selections for 2014/ 2015
May 20--The Book Thief by Markus Zusak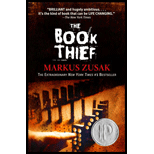 A foster girl living outside of Munich, who survives by stealing what she needs to survive encounters something she can't resist–books. With the help of her foster father, she learns to read and shares her stolen books with her neighbors during bombing raids as well as with the Jewish man hidden in her basement.
June 17--Rebecca by Daphne du Maurier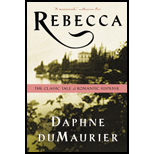 The novel begins in Monte Carlo, where our heroine is swept off her feet by the dashing widower Maxim de Winter and his sudden proposal of marriage. Orphaned and working as a lady's maid, she can barely believe her luck. It is only when they arrive at his massive country estate that she realizes how large a shadow his late wife will cast over their lives--presenting her with a lingering evil that threatens to destroy their marriage from beyond the grave
July 15--Home Front by Kristin Hannah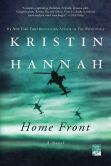 This heartfelt story deals with the depths of friendship, the loyalty of sisters, and the secrets mothers keep.  A provocative and timely portrait of a husband and wife, in love and at war in a troubled marriage.
Aug 19--The Family Fang by Kevin Wilson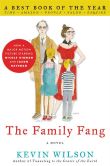 The Family Fang is about an unforgettable collection of demanding, brilliant, and absolutely endearing oddballs whose lives are risky and mischievous performance art.
Sept 16--The First Phone Call From Heaven by Mitch Albom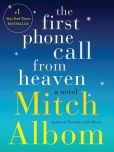 This book tells the story of a small town on Lake Michigan that gets worldwide attention when its citizens start receiving phone calls from the afterlife. Is it the greatest miracle ever or a massive hoax? One grieving resident is determined to find out.
Oct 21--The Postmistress by Sarah Blake
The Postmistress is a tale of two worlds: one shattered by violence, the other willfully naïve. It is their job to deliver the news, yet they find themselves unable to do so. Through their eyes, and the eyes of everyday people caught in history's tide, it examines how stories are told, and how the fact of war is borne even through everyday life.
Nov 18--Percy Jackson and the Lightning Thief by Rick Riordan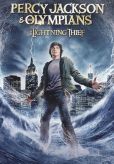 After getting expelled from yet another school for yet another clash with mythological monsters only he can see, twelve-year-old Percy Jackson is taken to Camp Half-Blood, where he finally learns the truth about his unique abilities: He is a demigod, half human, half immortal. A cryptic prophecy from the Oracle sends Percy on his first quest, a mission to the Underworld to prevent a war among the gods of Olympus.
December--No Meeting
Jan 20, 2015--Abraham Lincoln Vampire Hunter by Seth Graham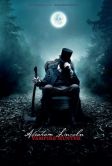 While Abraham Lincoln is widely known for saving a Union and freeing millions of slaves, his valiant fight against the forces of the undead has remained in the shadows for hundreds of years. Using journals as his guide and writing in the biographical style the author has reconstructed the "true life story" of our greatest president for the first time-all while revealing the hidden history behind the Civil War and uncovering the role vampires played in the birth, growth, and near-death of our nation.
Feb 17, 2015--The Light Between Oceans by M.L. Stedman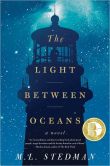 After four harrowing years on the Western Front, Tom Sherbourne returns to Australia and takes a job as the lighthouse keeper on Janus Rock, nearly half a day's journey from the coast. To this isolated island, where the supply boat comes once a season, Tom brings a young, bold, and loving wife, Isabel. Years later, after two miscarriages and one stillbirth, the grieving Isabel hears a baby's cries on the wind. A boat has washed up onshore carrying a dead man and a living baby.