The participants in this book group choose the book they will read each month and then discuss their individual views and comments about the book.  Meetings are held the second Wednesday of each month at 1:00 p.m. in the Community Room of the Lewistown branch of the Mifflin County Library.
New members are always welcome! For more information, call Dorothy at (717)242-2391 or email: mclill@mifflincountylibrary.org 
Scheduled meetings and books for 2014:
May 14: The English Girl by Daniel Silva
Silva's work has captured the imagination of millions worldwide. His #1 New York Times bestselling series, which chronicles the adventures of art-restorer and master spy Gabriel Allon, has earned the praise of readers and reviewers everywhere. This captivating new page-turner from the undisputed master of spy fiction is sure to thrill new and old fans alike.*
June 11: The Goldfinch  by Donna Tartt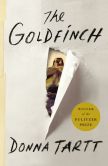 A young boy in New York City, Theo Decker, miraculously survives an accident that takes the life of his mother. Alone and determined to avoid being taken in by the city as an orphan, Theo scrambles between nights in friends' apartments and on the city streets. He becomes entranced by the one thing that reminds him of his mother, a small, mysteriously captivating painting that soon draws Theo into the art underworld.*
July 9: Summer lunch out, location to be announced
August 13: 
The End Game  
by Gerrie Ferris Finger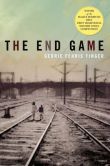 Moriah Dru's weekend off with her lover, Lieutenant Richard Lake, is interrupted when Atlanta juvenile court judge Portia Devon hires Dru to find two sisters who've gone missing after their foster parents' house burns down. 
After questioning the neighbors, the couple decide that the abduction of the girls looks like more than an ordinary kidnapping. Dru learns that in the past eight years two other foster children from the area have gone missing. The investigation turns up a snitch who tells Dru he's heard that a secret sex organization, with members named after chess pieces, is bound for Costa Rica with two girls. The chase is on to stop the kidnappers before they escape the country.*
September 10: Rowing the Atlantic  by Roz Savage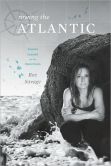 Stuck in a corporate job rut and an unraveling marriage, Roz Savage realized that if she carried on as she was, she wasn't going to end up with the life she wanted. So she turned her back on an eleven-year career as a management consultant to reinvent herself as a woman of adventure. She invested her life's savings in an ocean rowboat and became the first solo woman ever to enter the Atlantic Rowing Race.
Flashing back to key moments from her life before rowing, she describes the bolt from the blue that first inspired her to row across oceans, and how this crazy idea evolved from a dream into a tendonitis-inducing reality. Savage discovers in the rough waters of the Atlantic the kind of happiness we all hope to find.*
October 8: The Orchardist  by Amanda Coplin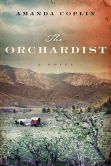 Set in the untamed American West, a highly original and haunting debut novel about a makeshift family whose dramatic lives are shaped by violence, love, and an indelible connection to the land.
One day, while in town to sell his fruit at the market, two girls, barefoot and dirty, steal some apples. Later, they appear on his homestead, cautious yet curious about the man who gave them no chase. Feral, scared, and very pregnant, Jane and her sister Della take up on Talmadage's land and indulge in his deep reservoir of compassion. Yet just as the girls begin to trust him, brutal men with guns arrive in the orchard, and the shattering tragedy that follows sets Talmadge on an irrevocable course not only to save and protect them, putting himself between the girls and the world, but to reconcile the ghosts of his own troubled past.*
November 12: The Light Between Oceans by M.L. Stedman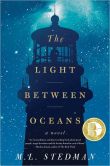 After four harrowing years on the Western Front, Tom Sherbourne returns to Australia and takes a job as the lighthouse keeper on Janus Rock, nearly half a day's journey from the coast. To this isolated island, where the supply boat comes once a season, Tom brings a young, bold, and loving wife, Isabel. Years later, after two miscarriages and one stillbirth, the grieving Isabel hears a baby's cries on the wind. A boat has washed up onshore carrying a dead man and a living baby.
*Summaries provided by goodreads.com